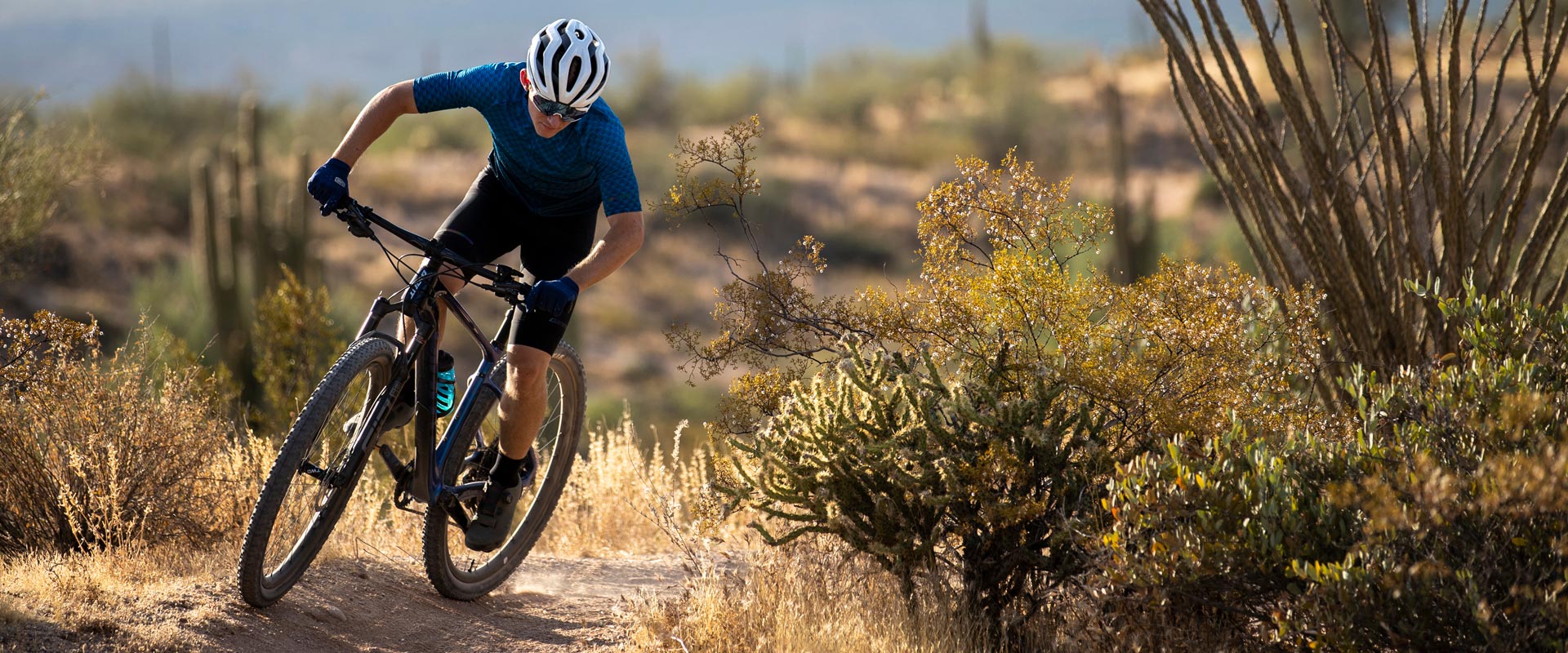 Chaotische starts, vechten voor een positie, in het rood rijden in de beklimming en technische afdalingen. XC-racing is waar adrenaline en uithoudingsvermogen elkaars pad kruisen. Deze gloednieuwe superlichte hardtail geeft je de kick die je nodig hebt om langs het peloton naar voren op te schuiven.
Highlights
The XtC Advanced SL 29 boasts World Cup pedigree and a progressive frame design that achieves the lofty goal of being the lightest off-road machine ever built by Giant. The chassis is handcrafted with pro-level Advanced SL composite, featuring geometry that's optimized for its balanced, stable and fast-rolling 29-inch wheels. Every frame is custom assembled with a specific composite layup schedule that varies according to frame size. The result? Supercharged climbing efficiency, smooth compliance through roots, rocks and ruts, and uncompromising performance to match your XC obsession.
Technologieën

Advanced SL Composite Technology
Het carbon van Giant wordt geweven in onze eigen composietfabriek met behulp van onze meest geavanceerde engineering- en constructiemethoden, waaronder: Continuous Fibre Technology om sterkte toe te voegen en het gewicht te verminderen; Carbon Nanotube Technology-hars om de slagvastheid te verbeteren; en Fusion-proces voor lichtere, sterkere frameverbindingen.


MegaDrive
Een massieve rechthoekige onderbuis en oversized bovenbuis werken samen om superieure frontale laterale en torsiebesturingsprecisie te bieden. De nauwkeurig ontworpen, rechthoekig gevormde onderbuis levert ongekende stuur- en trapstijfheid.


OverDrive
Er is gebruikgemaakt van Giants, oversized stuurbuistechnologie. De oversized balhoofdlagers (1 1/4" onder en 1 1/8" boven) en de taps toelopende stuurbuis zorgen voor optimale stijfheid in het bochtenwerk en verbeterde stuurprestaties.


PowerCore
De oversized vormgegeven zone bij de trapas en liggende achtervork heeft een volledig geïntegreerd, 86 millimeter breed trapasdesign (92-milimeter bij off-road fietsen). De symmetrische, liggende achtervork verhoogt de stijfheid aan de zijde van de aandrijving en de stabiliteit aan de andere kant.